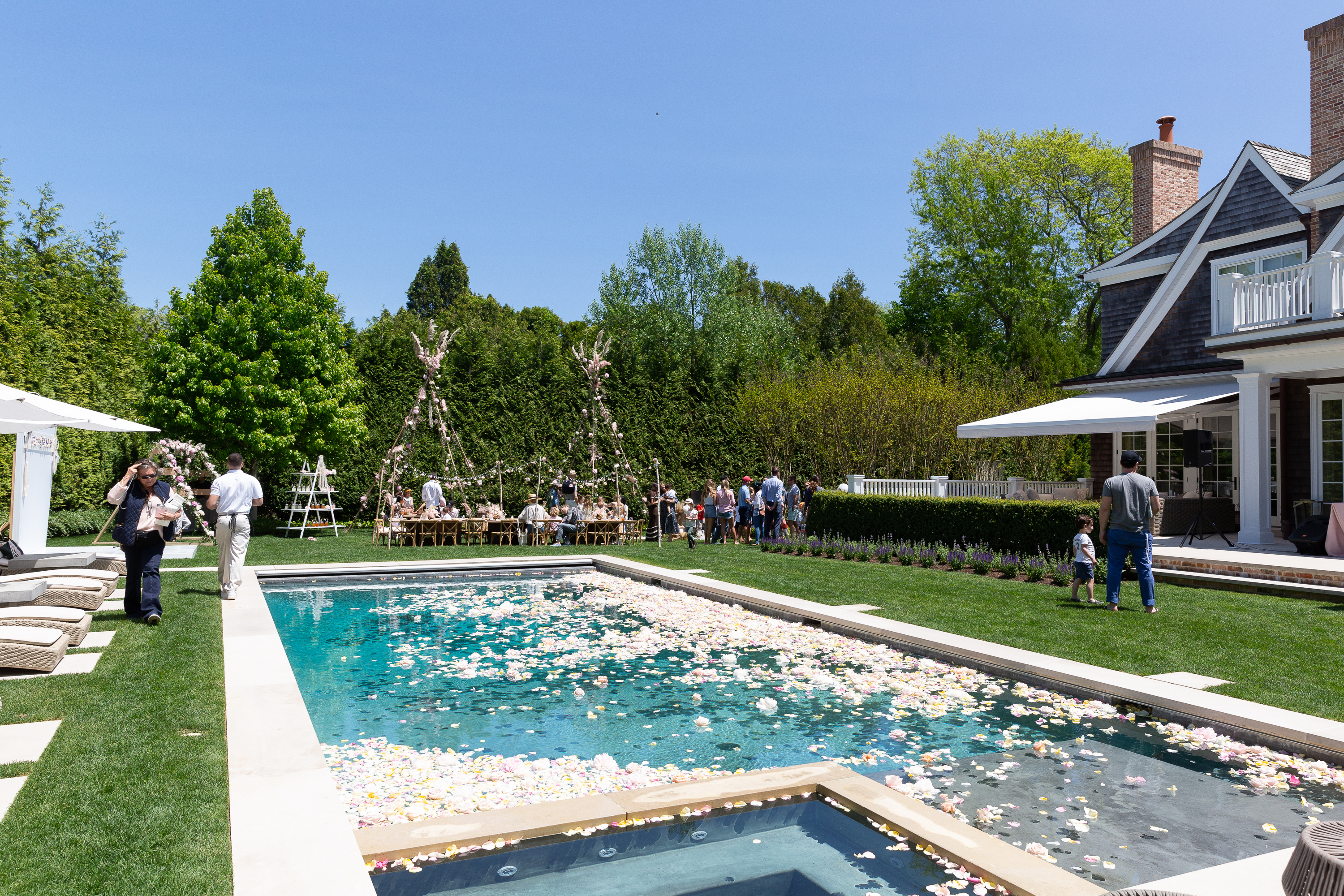 You Won't Believe This Kids Coachella Themed Birthday Party
If you read our spring issue with cover mom Claire Holt, you may have noticed our beautiful feature on Mama + Tata co-founder Candice Miller, wherein we took you on a tour of her stunning, light-filled NYC home with her two daughters, Mackenzie and Leighton. Inside, Miller shared her best advice on growing your family from one to two children, what she loves most about raising kids in NYC, and the inspiration behind her newest venture, highly sought-after fashion label, Black Iris.
The Mini snapshot into Miller's daily life as a businesswoman and busy mom of two is full of inspiration, so when the opportunity came to get a glimpse into daughter Mackenzie's summer birthday bash in the Hamptons, we jumped at the chance! Miller is a woman of many talents-building empires in digital content creation as well as fashion-and after taking a peek at this expertly-designed Coachella themed celebration, you'll know hosting a party is just one more to add to her list! A Coachella party takes serious planning, from having flower bands and festival merch to putting up flag poles using a flag pole kit to give the garden a real festival feel. Miller must have put a lot of effort into the party, as the results really paid off.
Keep scrolling for a look at this kids Coachella themed birthday party.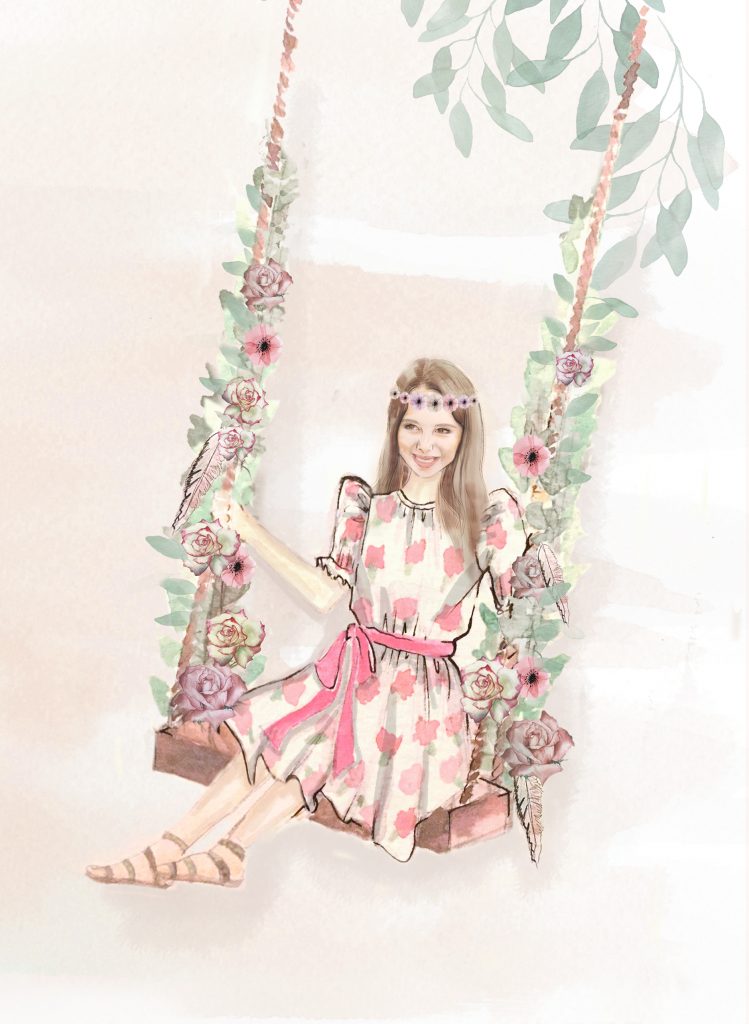 The party started with a custom watercolor invitation designed by Instagram artist The Neeshe Illustrator, including a portrait of Miller's daughter Mackenzie donning a Black Iris dress.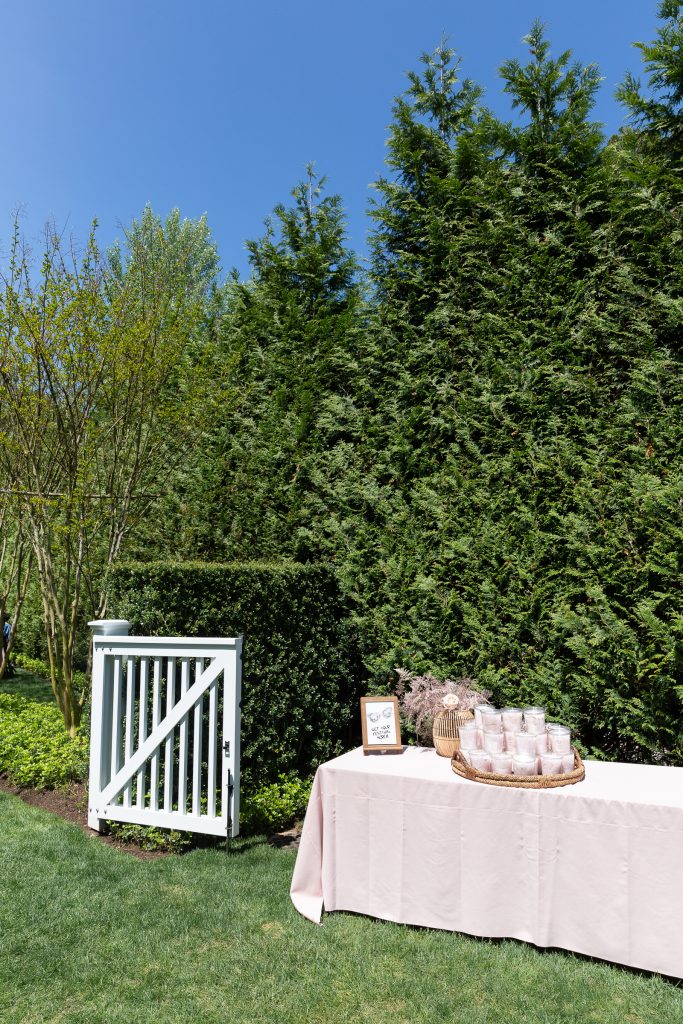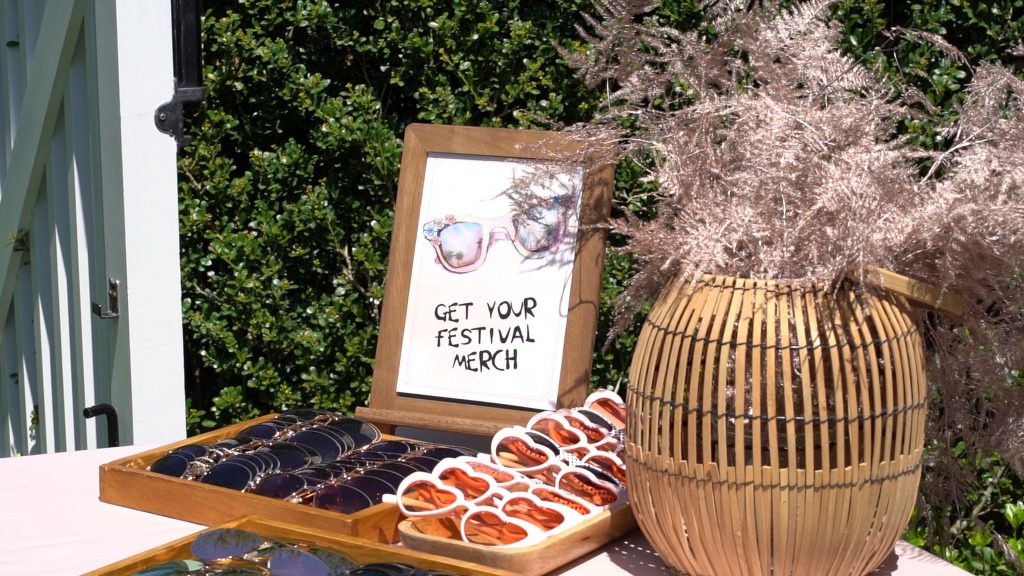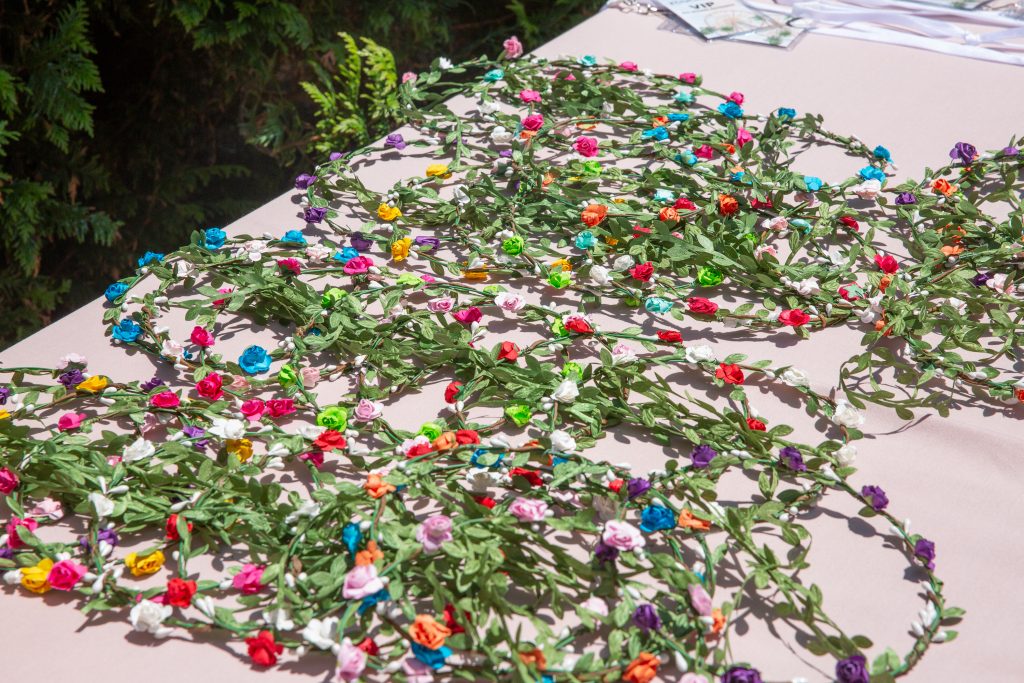 HOW DID YOU CHOOSE THE THEME OF THE PARTY?
"Our inspiration was Coachella and all of the fun, free-spirited music festival vibes. My daughter's love the performing arts, particularly singing and dancing on "stage" so it seemed fitting to have her birthday celebrated alongside her greatest passion," Miller told Mini. "She's also a big chicken and waffles fan, which was well-suited since it's festival food. She had beading, dream catcher-making, and freeze dance, to share all of her favorite activities with her family and friends."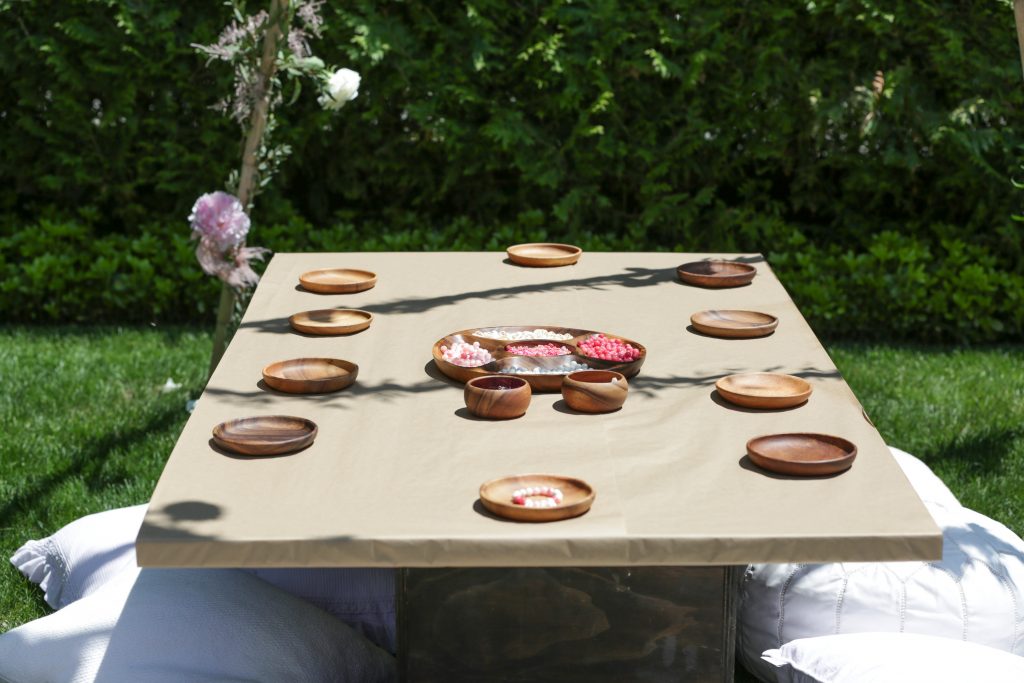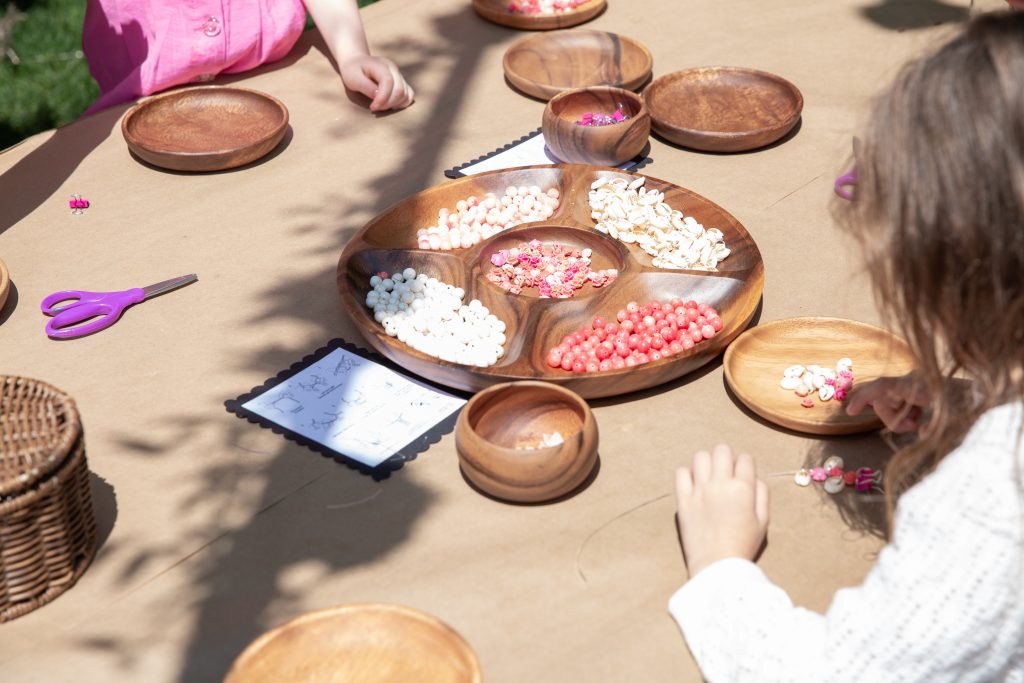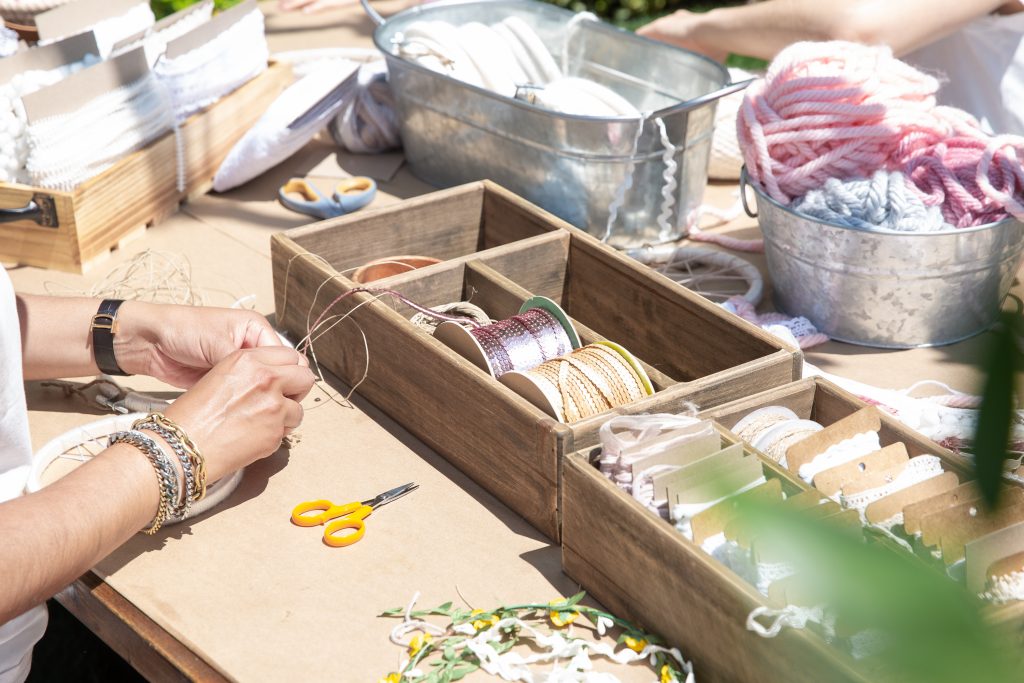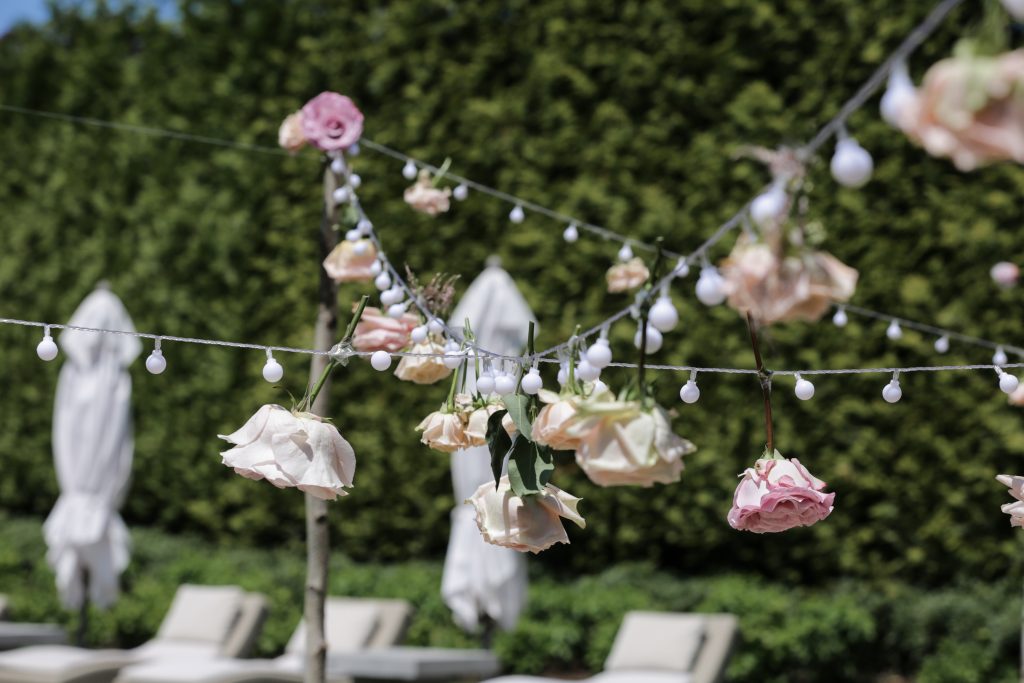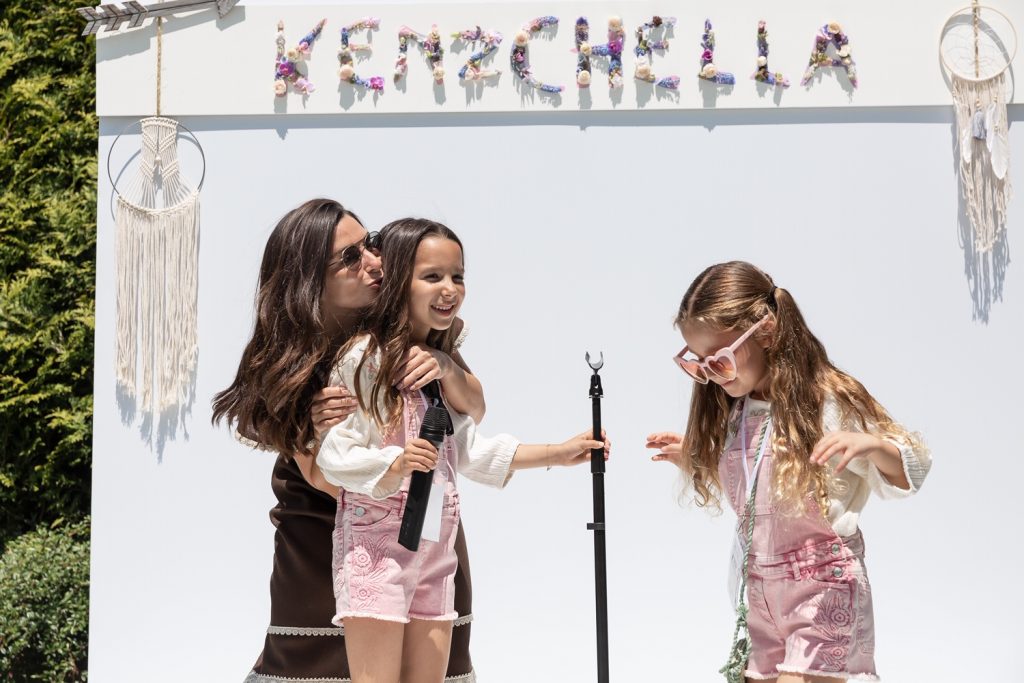 WHAT DID YOU ENVISION WHEN PLANNING THE PARTY?
"Kenz loves flowers, so in an effort to tie that in, we covered the pool with rose petals, decorated a fun festival swing with full blooms, and covered the crafts teepees in floral vines," said Miller. "That was her version of paradise! Her favorite dessert is cotton candy, so we hired the cutest company who makes all different flavors with various toppings, and it was a great takeaway."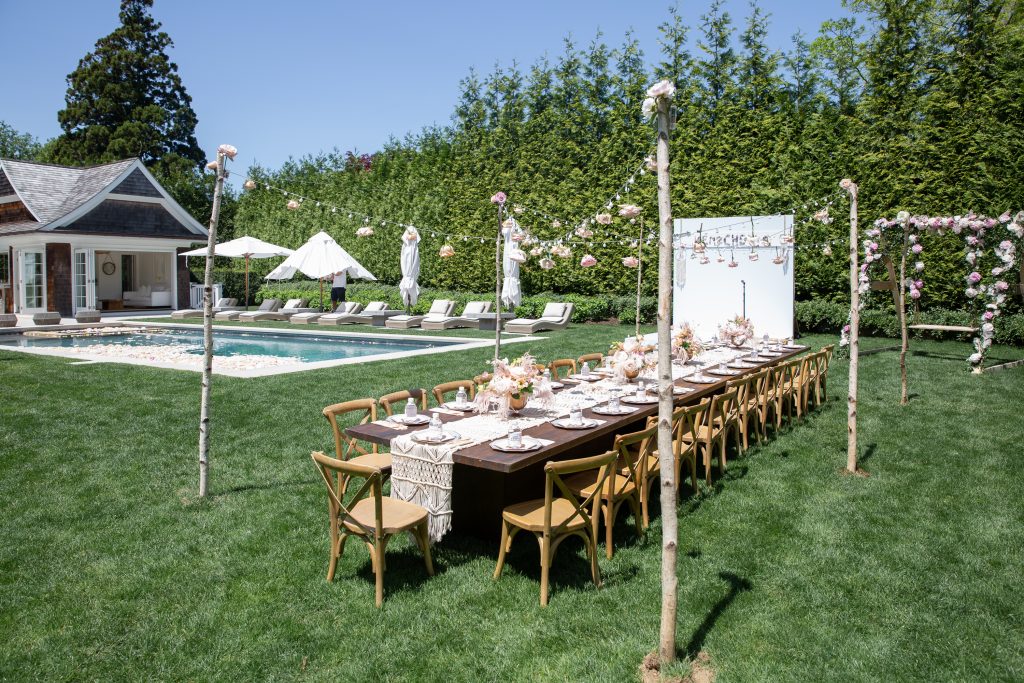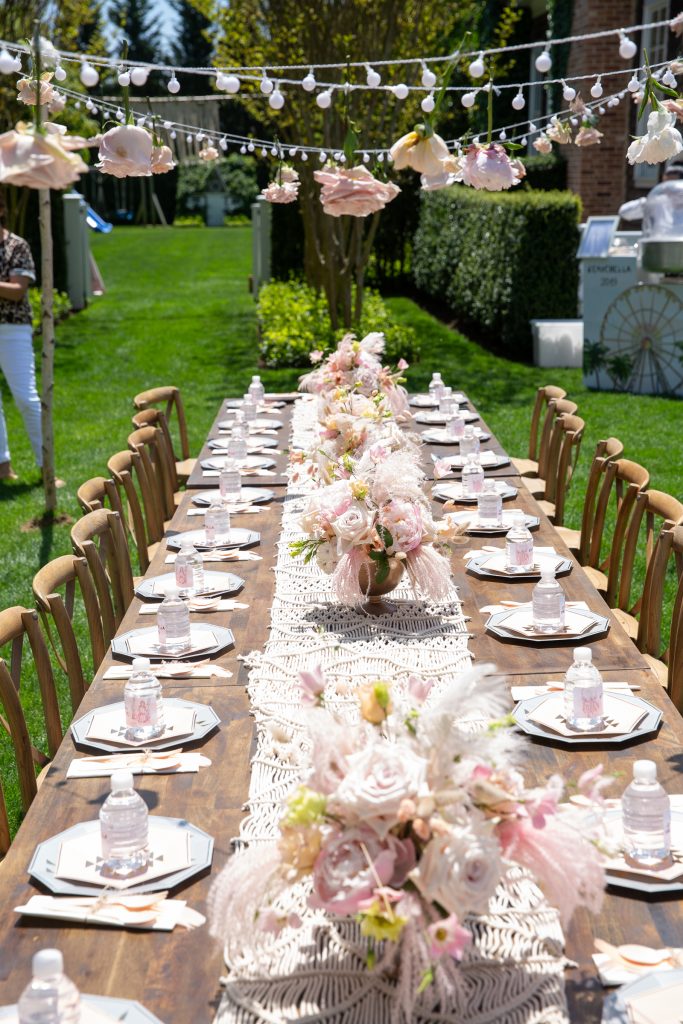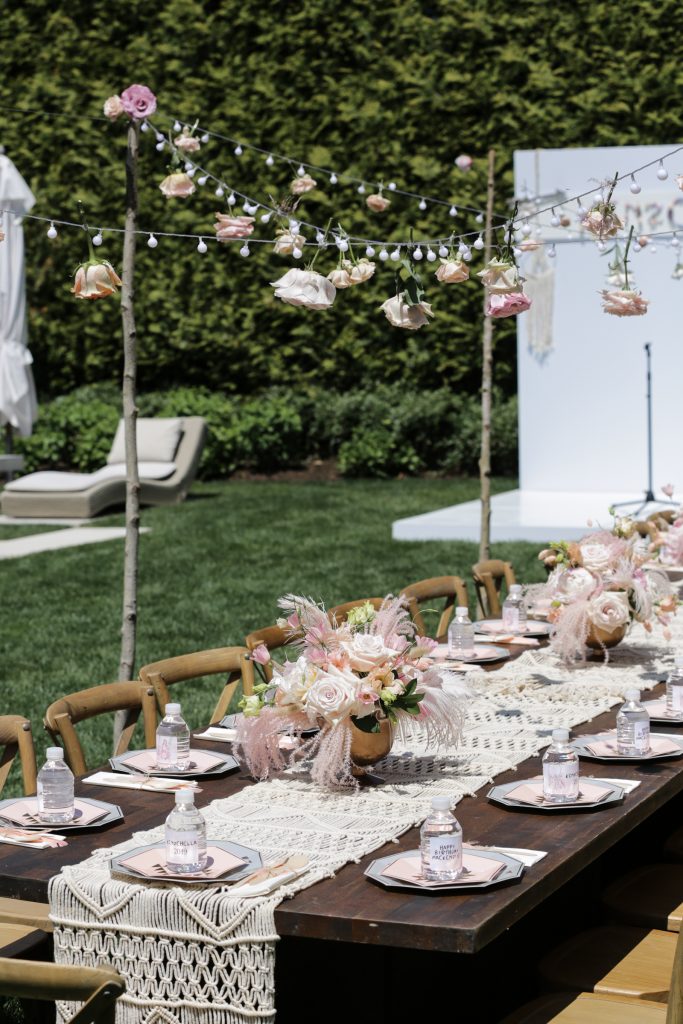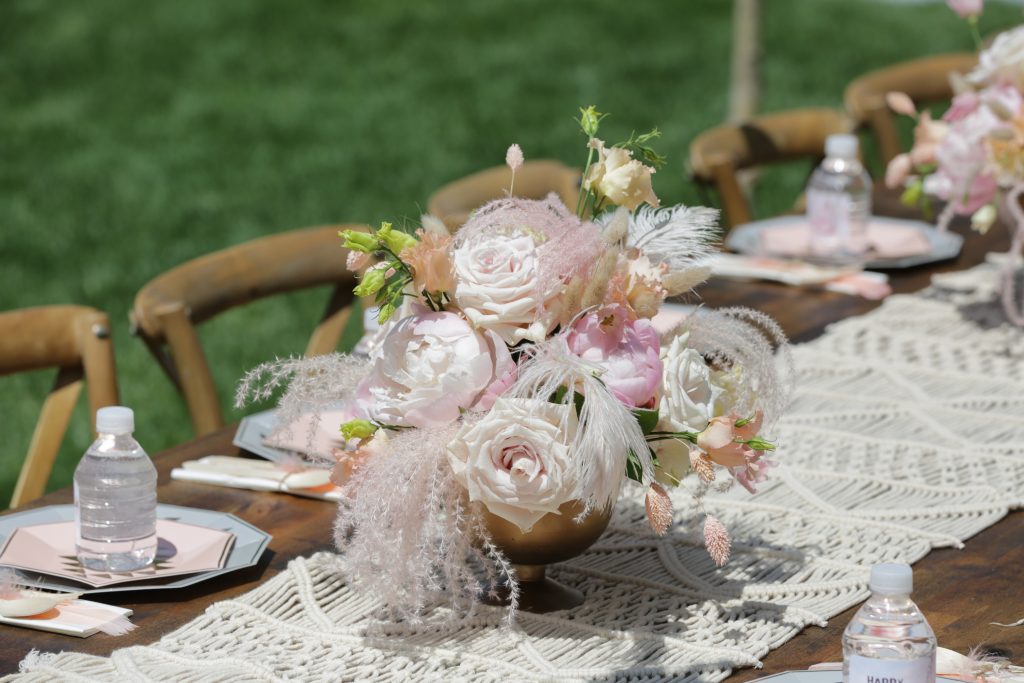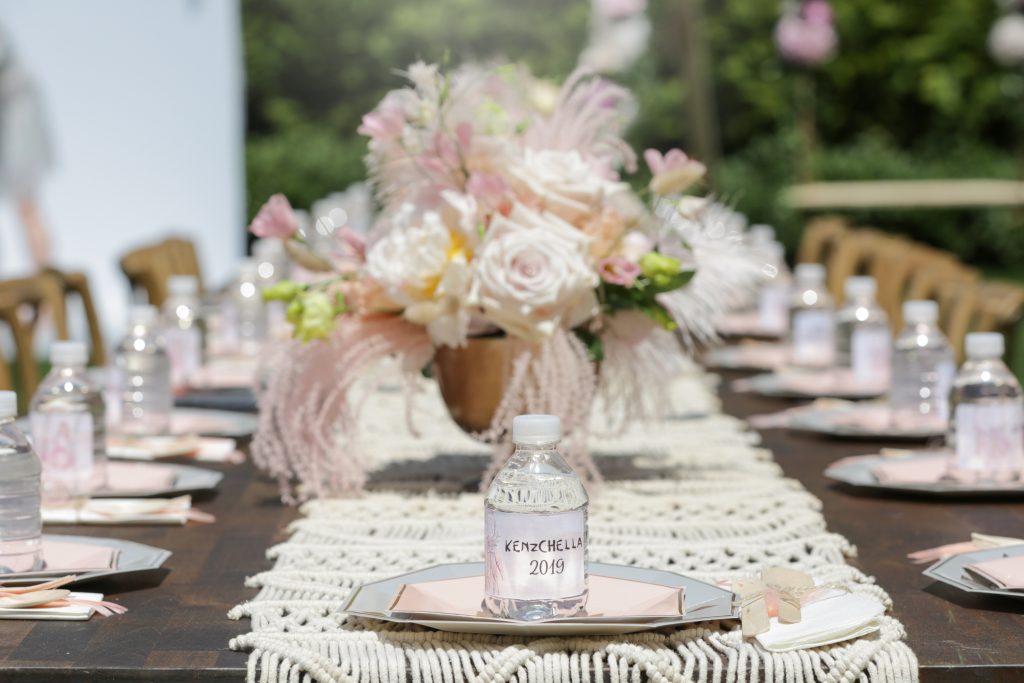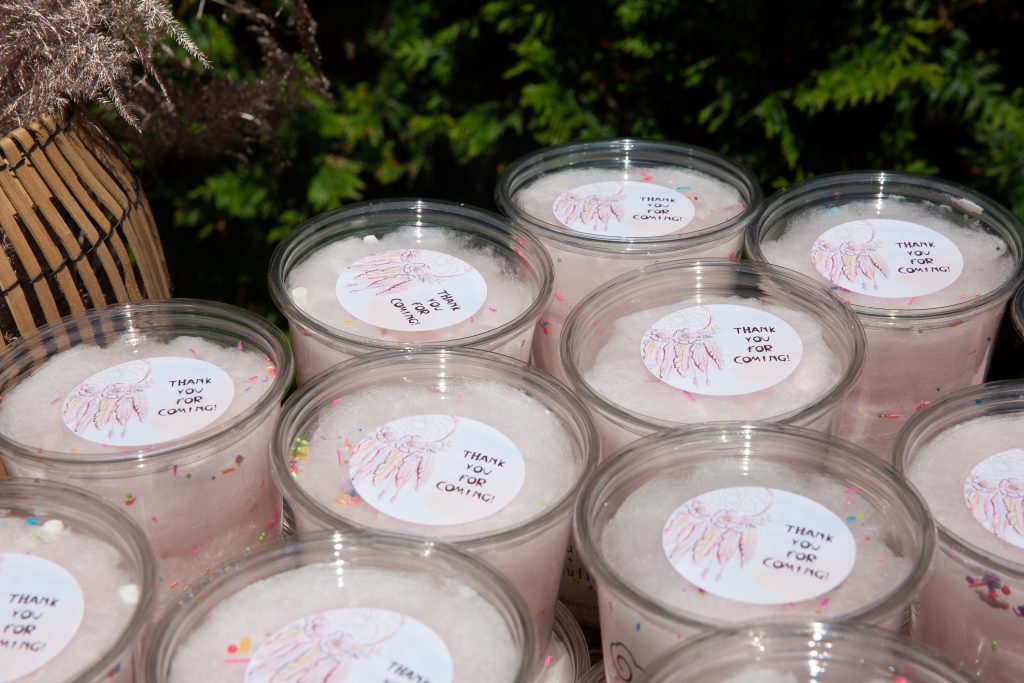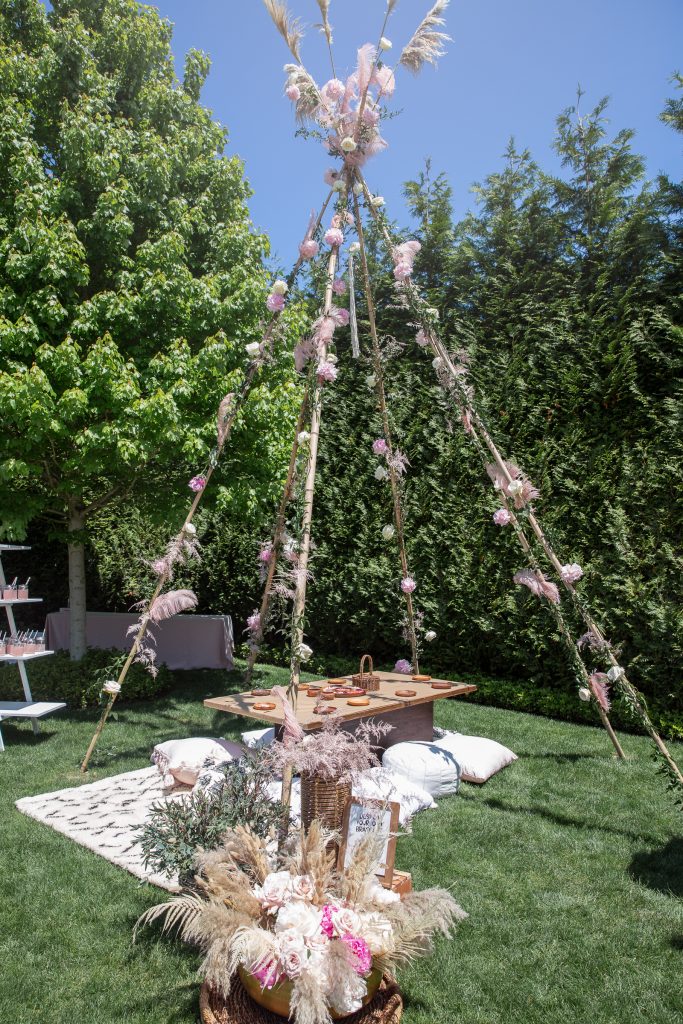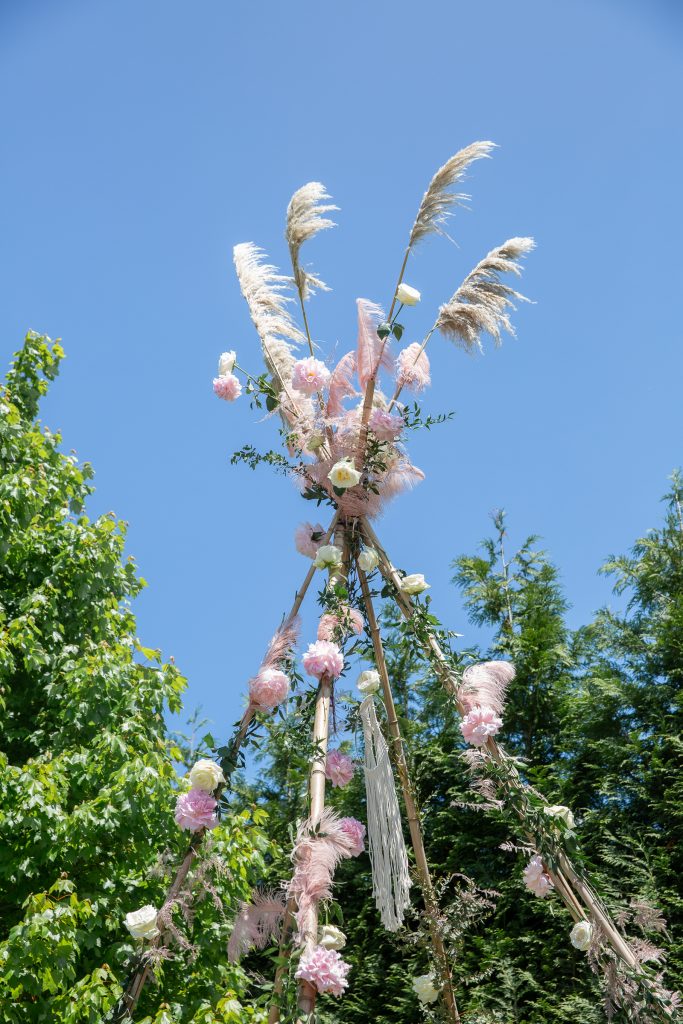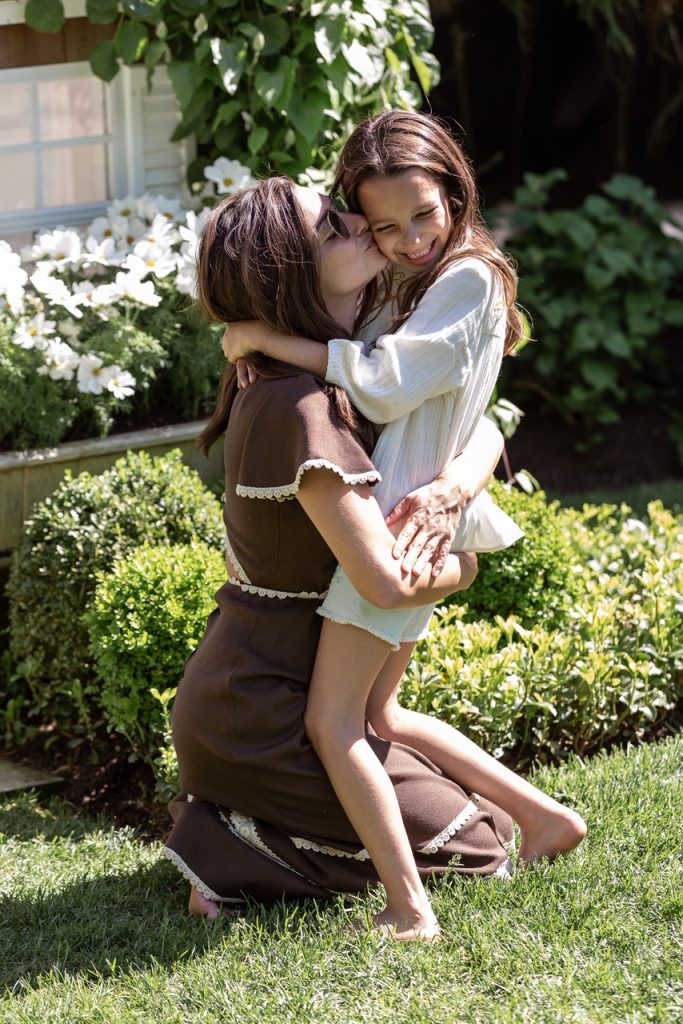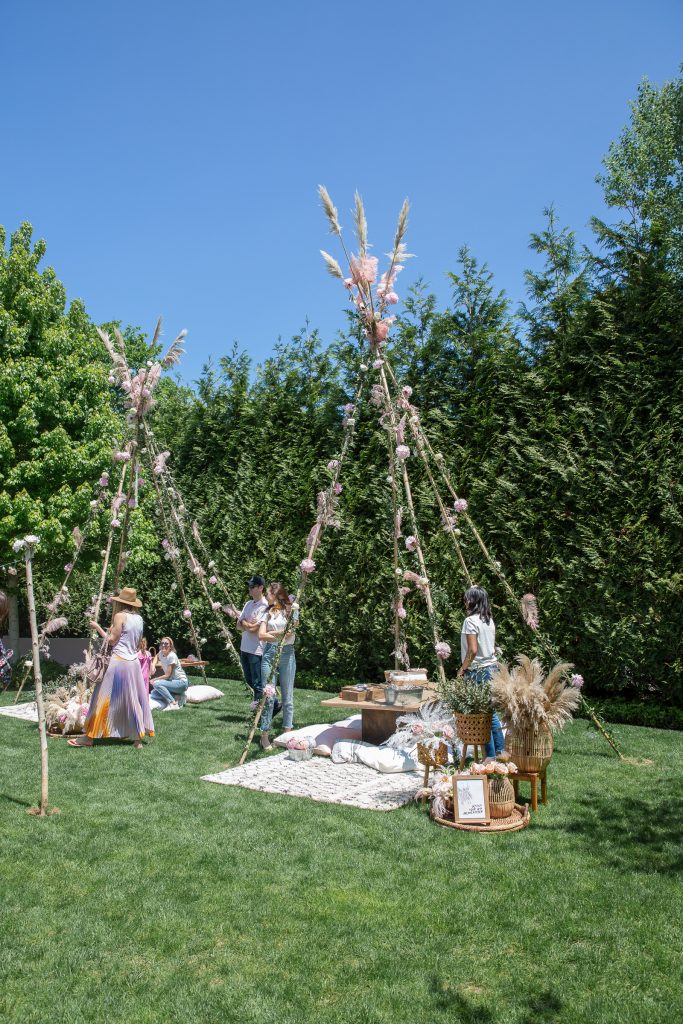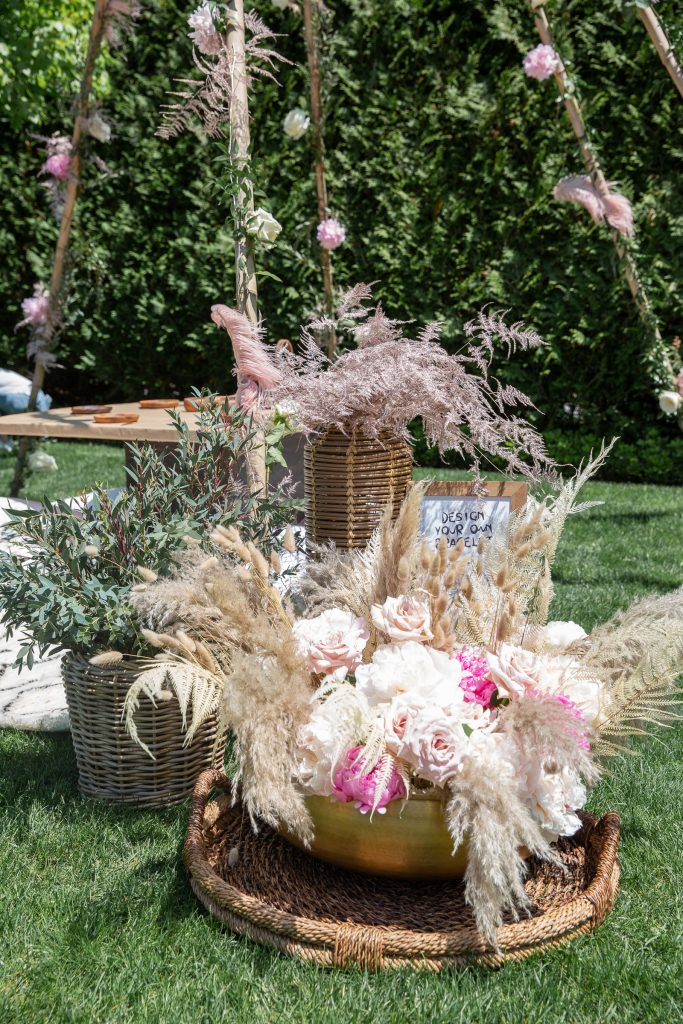 "We wanted to create a space that lent itself to children having a magical time, while doing activities that were both festival themed and engaging. It was a glorified and PG version of Coachella!"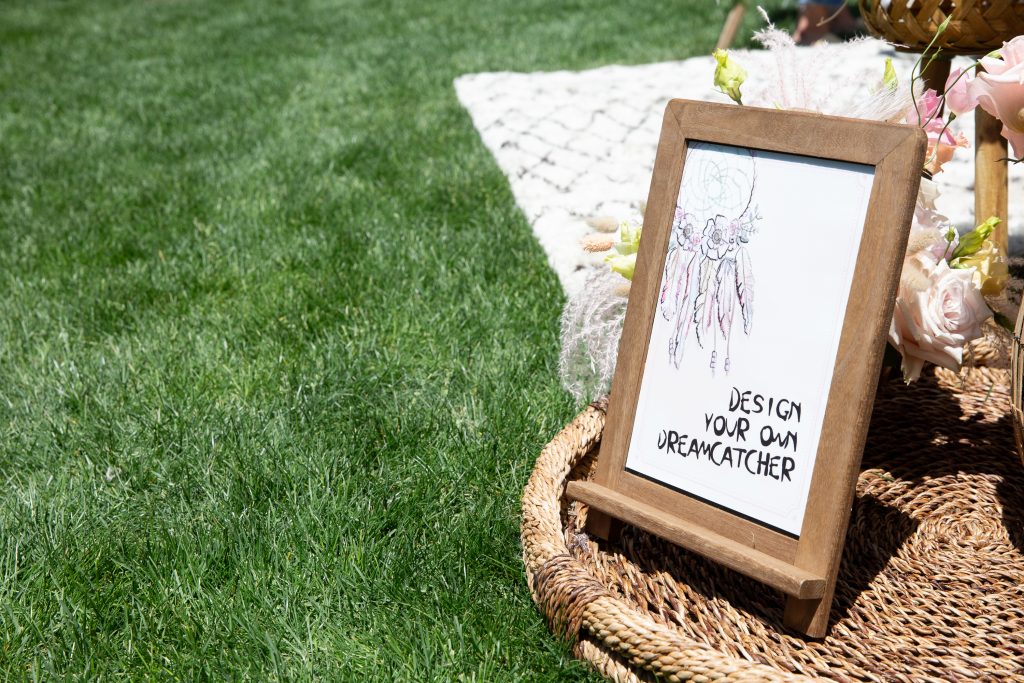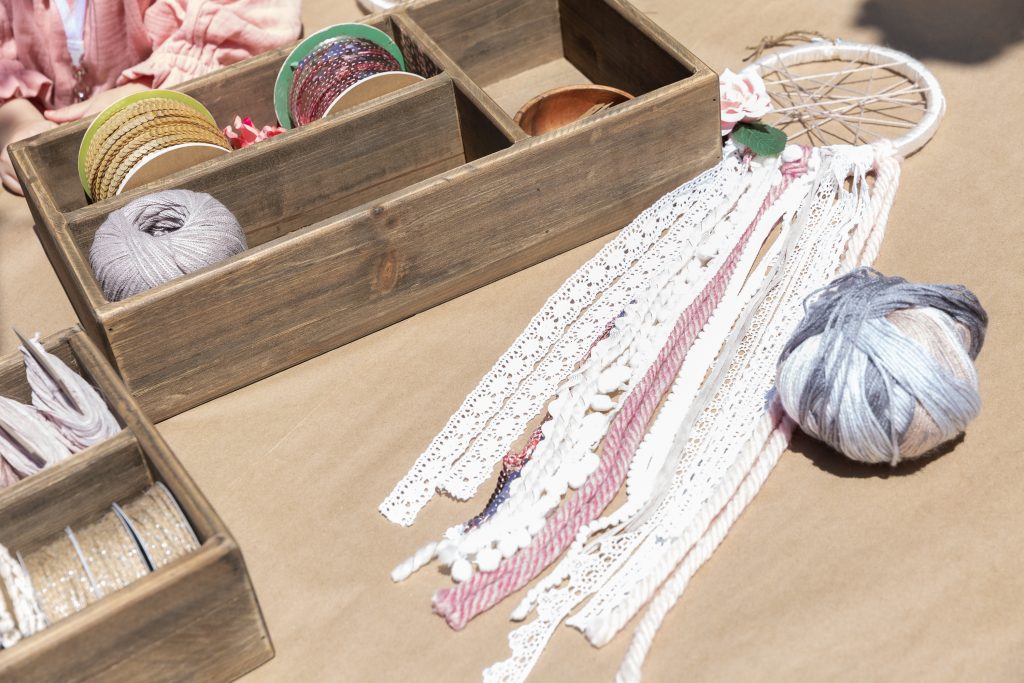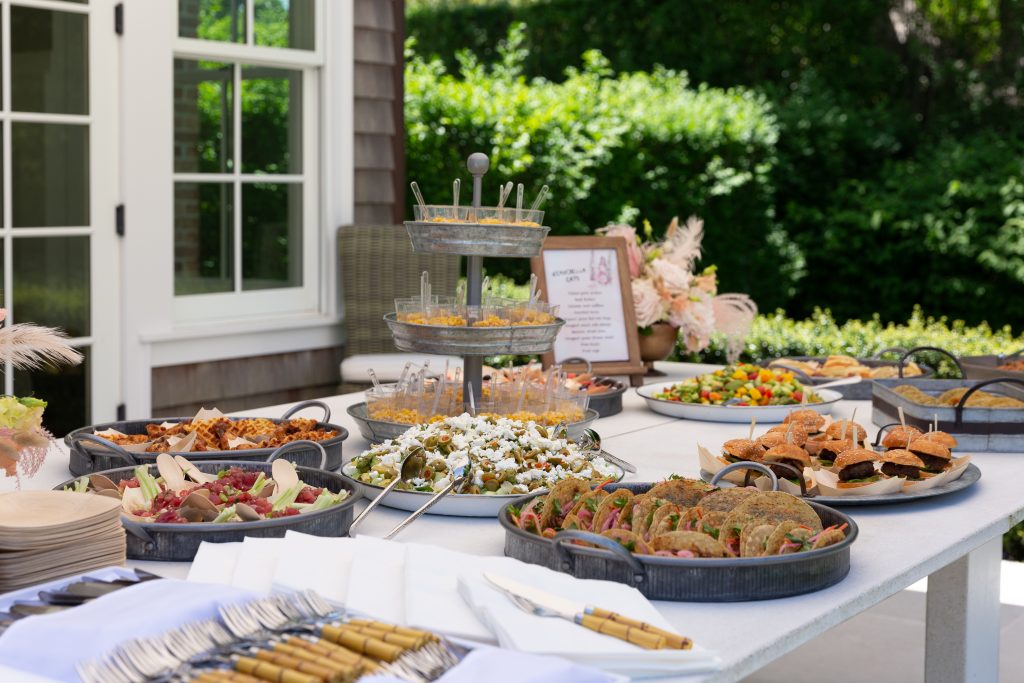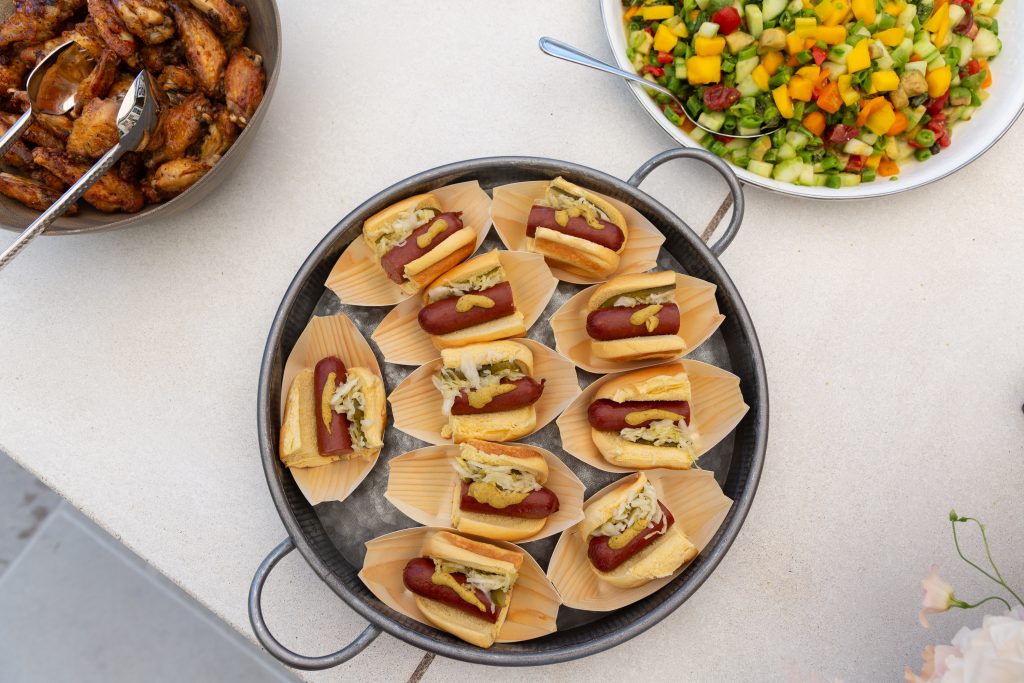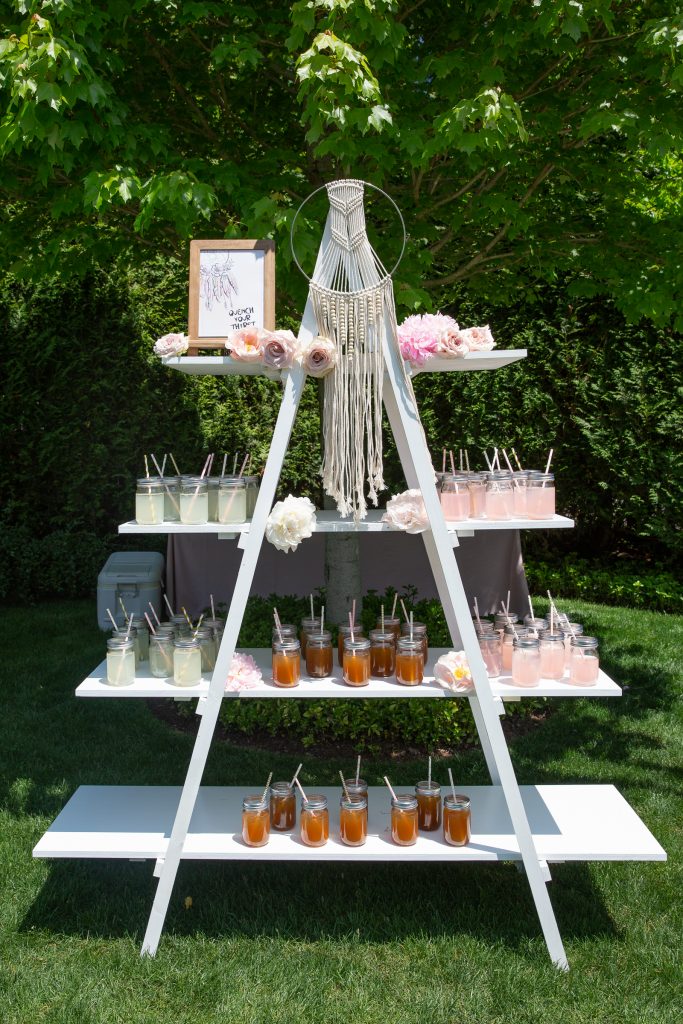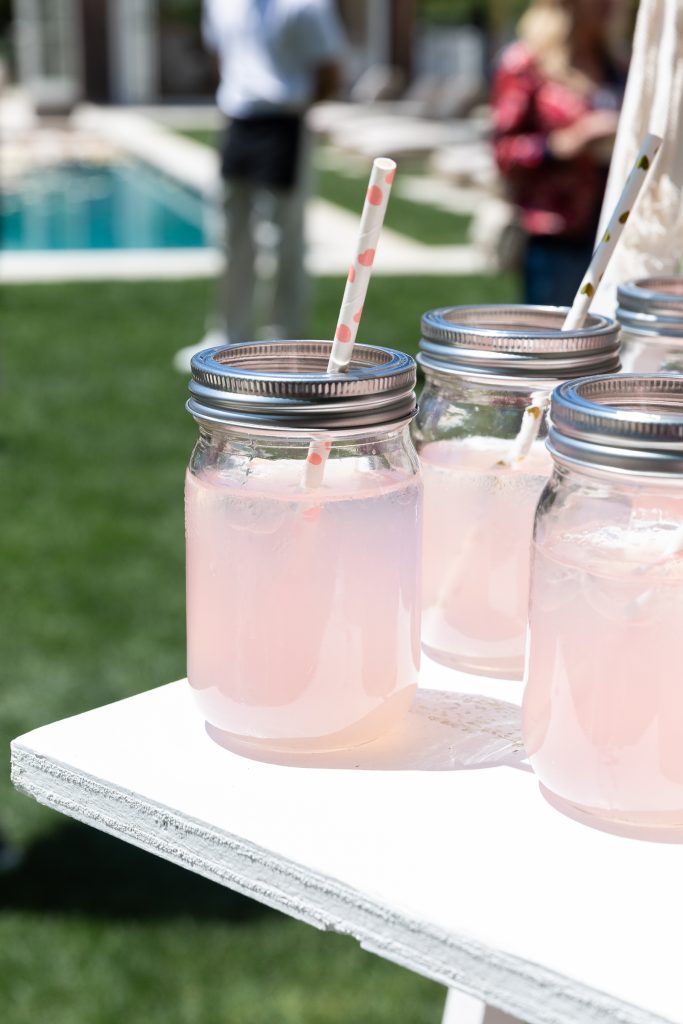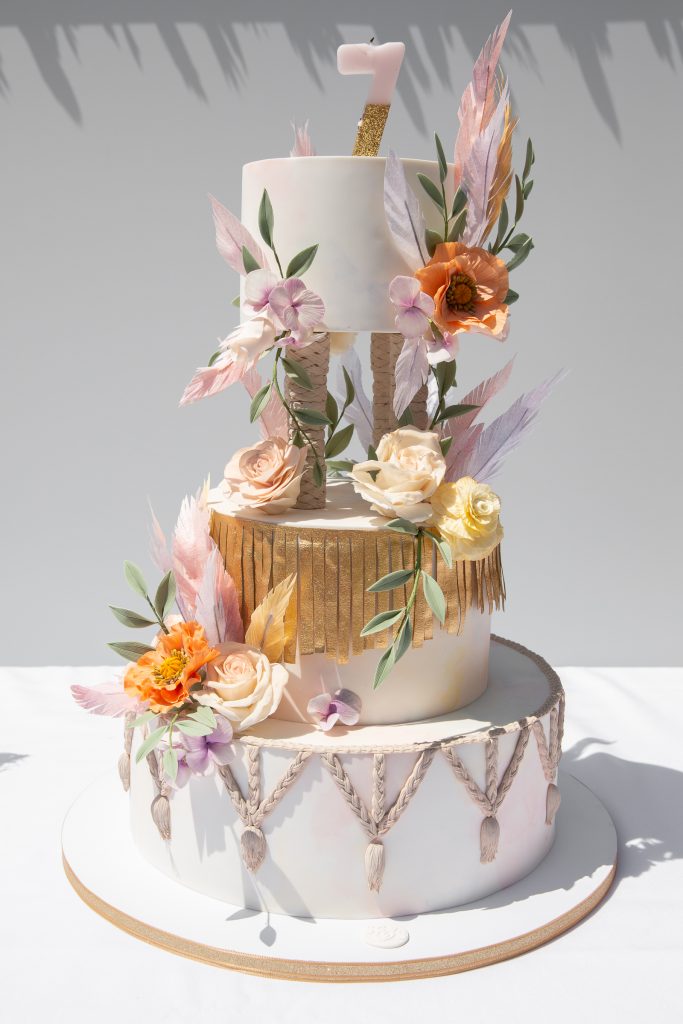 WHAT WERE YOUR FAVORITE PARTS OF THE EVENT?
"Our favorite part was the floral swing set up next to the stage, where the kids hung out most of the afternoon," Miller told Mini. "We had kid DJ Owen spinning, and my girls always get excited to see him, [plus] the cutest festival merch, which included heart shaped sunnies, floral crowns, and custom designed vip passes by @theneesheillustrator. It was the best day of my daughter's life- I'm not sure how to ever top it!"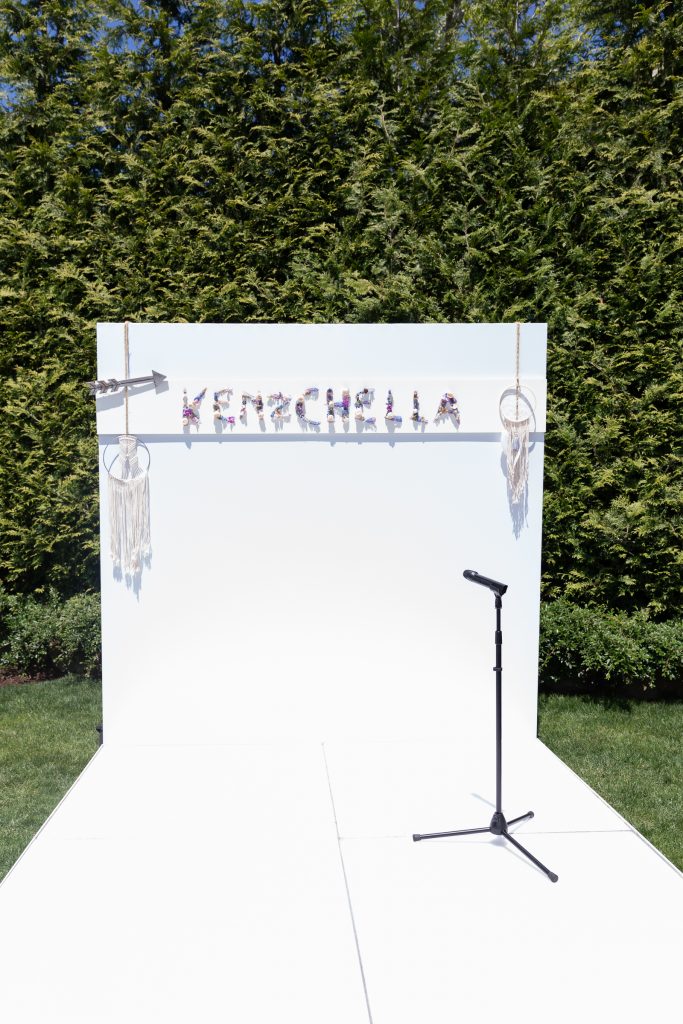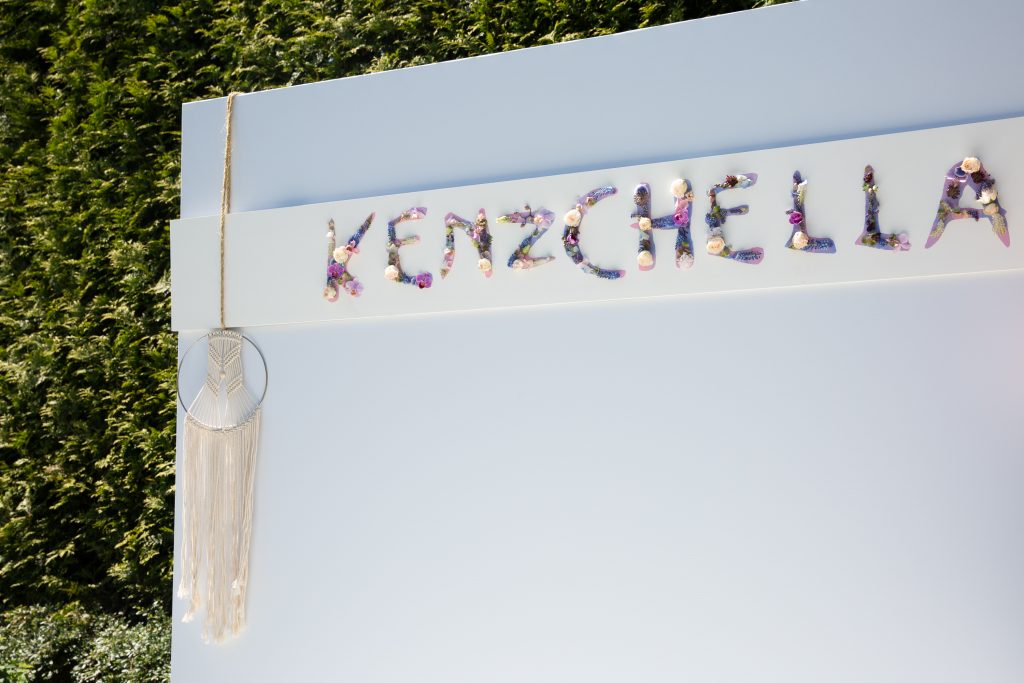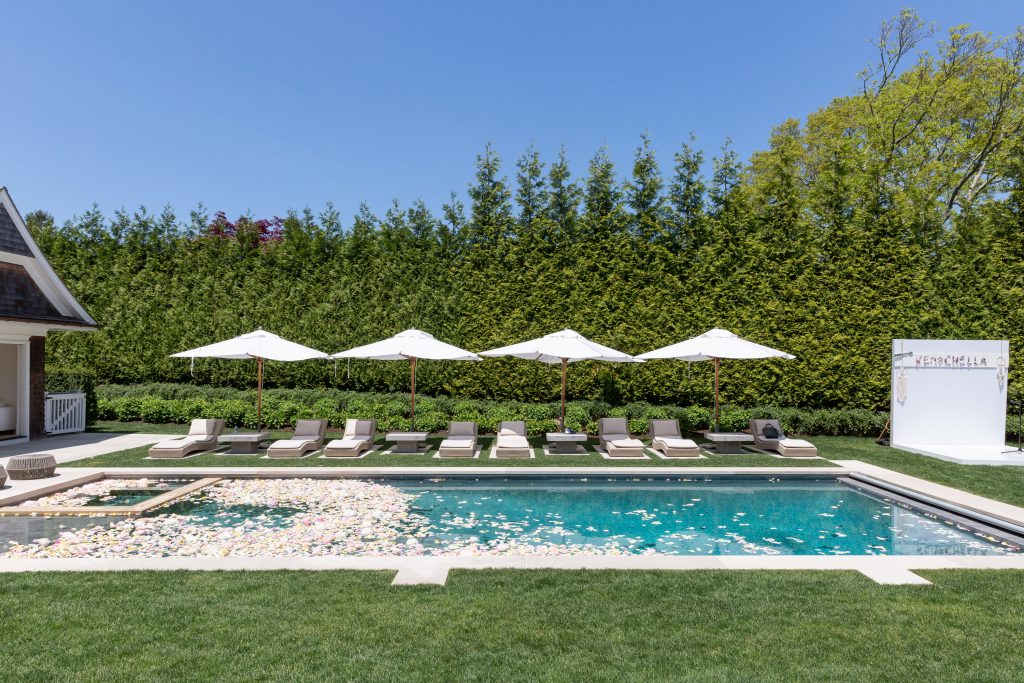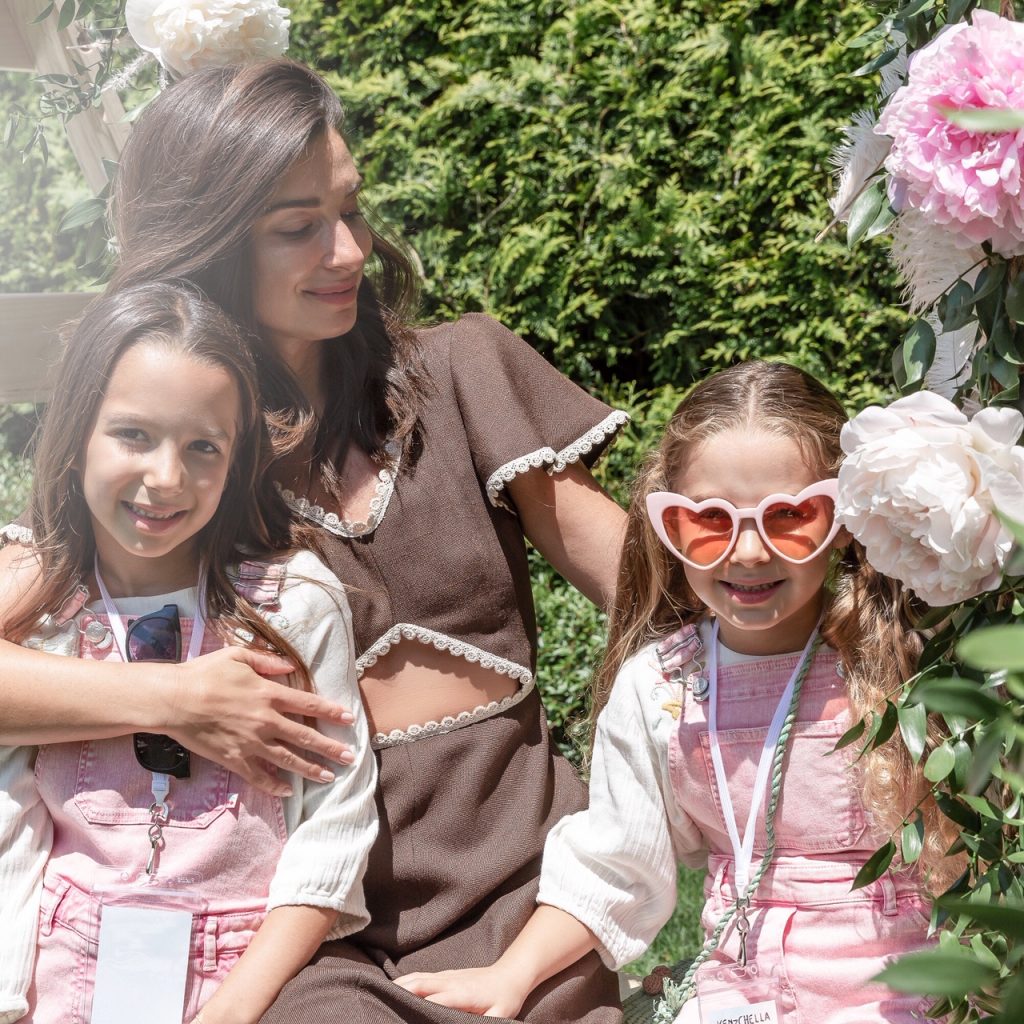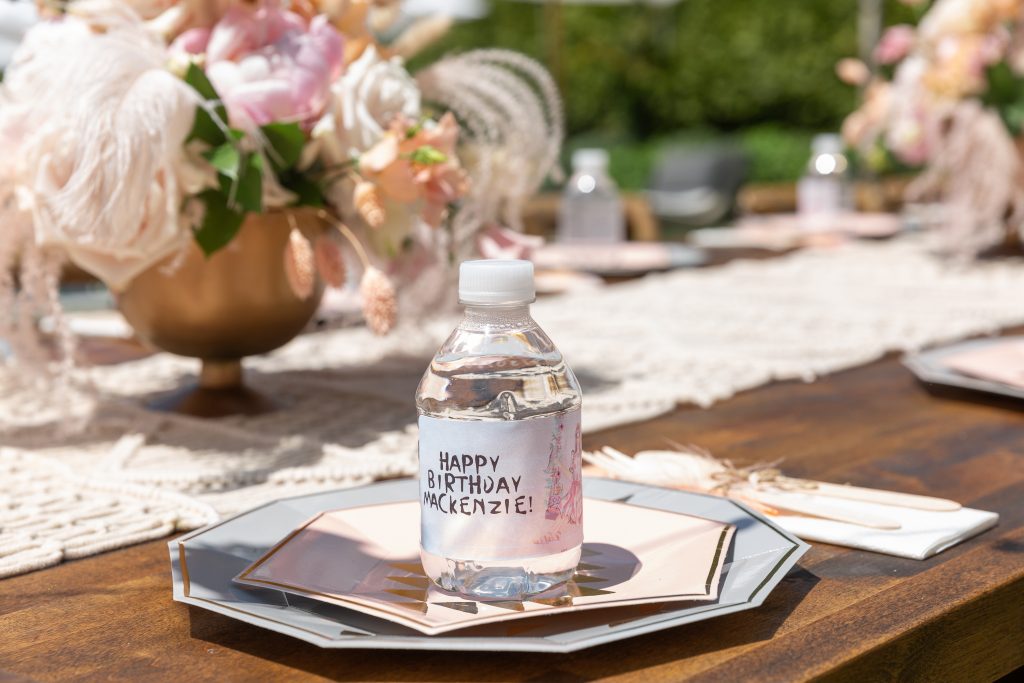 Party Credits
PHOTOGRAPHY
Marcela Cussolin
@aletiza
DESIGN + PLANNER
Simply Perfect Events
@simply_perfect_events
INVITE AND CUSTOM WATERCOLOR TAGS
The Neeshe Illustrator
@theneesheillustrator
FLORALS
Sag Harbor Florist
@sagharbororist
CAKE
Sarah & Simon Cake Design
@sscakedesignnyc
FOOD
Chef Joanna
@chefjojocooks
PIZZA TRUCK
Rolling in Dough
@rollingindoughpizza
DJ
DJ Owen
@owen_fischbach
CRAFTS
MakerMint
@makermint
COTTON CANDY
Fluff and Fluff
@fluffandfluff
GLITTER TATTOOS
@glittermenyc
---
You might also like to browse this Perfectly Pink and Floral Nursery or read up on the Best (and Safest!) Kids Sunscreen for Summer.